Step 1
- Create your Forever Free personal Tag ID
Start by
creating your free personal Tag ID
. Use your initials or get creative and choose a cool Tag ID like
4ACES
or
ANGEL
. The only information required is at least one valid email address so FOUND
io
can notify you if someone finds one of your items...that's it! No personal info needed.
Get creative but
register your Tag ID
before someone else does!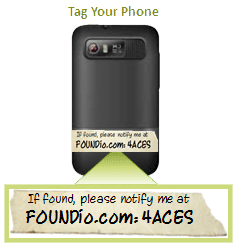 Step 2

- Tag your phone and stuff

"Tag" your stuff by writing "If found, please notify me at

FOUND

io

.com: TAGID

" on your items using masking tape or you can

print labels here

. Unlike other services, we do not require you to buy labels from us or sign up for a subscription...it's totally free!

We do have

affiliates

that can provide custom printed labels in a variety of colors for a one-time small fee (usually around $5 each), but there is never a charge for using our service with your own labels.
Step 3
- Relax, you're covered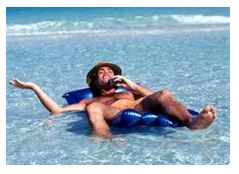 If you lose something in the future, there's a good chance that the person finding it will come to FOUND
io
.com and report your item. The system will send that information directly to you at the email address you provided when you created your Tag ID so you can recover your item.
How FOUND
io

is different from other
Lost and Found Services
It's EASY. Got masking tape? Create your Tag ID and tag your items right now!
It's FOREVER FREE. No credit card needed to register your personal Tag ID. Nothing to buy, ever!
It's PRIVATE. No personal information. Just one email address to notify you of a found item.
It's PERSONAL. Create your own, personal Tag ID that is easy for you to remember.
It's MOBILE. Finders can report your lost item using their smart phones.
It's SUPPORTED. No "app" needed, just a standard browser on your phone, tablet or computer.
It's SIMPLE. No "login" needed, update your account via email links like Craigslist.
It's
cool
to share FOUND
io
<![if !IE]>

<![endif]>
---
Home

Found Something?

Create Your FREE Tag ID

How It Works

Affiliates

Account Settings

About Us

Contact Us

Privacy

Safety

Terms

FAQ

Blog


Help Others »

© 2020 FOUNDio - Created and Hosted in the USA