FOUNDio is a FREE Lost and Found website that helps you recover lost items like cell phones, tablets, keys, books, dayplanners ... even PETS!
Don't be THIS guy ... get FOUND
io

!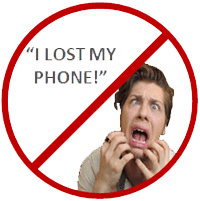 No credit card or personal information needed; you must be at least 13 years of age and have an email address to create a Tag ID.
It's
cool
to share FOUND
io
<![if !IE]>

<![endif]>
---
Home

Found Something?

Create Your FREE Tag ID

How It Works

Affiliates

Account Settings

About Us

Contact Us

Privacy

Safety

Terms

FAQ

Blog


Help Others »

© 2020 FOUNDio - Created and Hosted in the USA